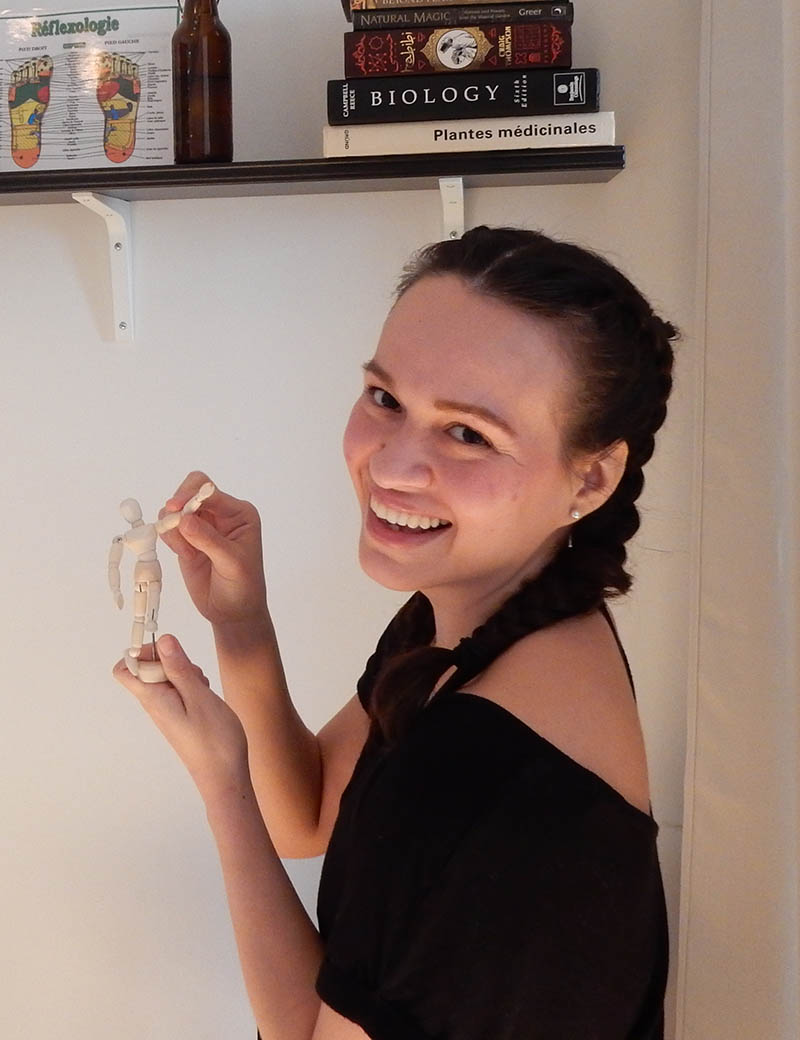 My Background
As a kid, I remember my mom used to have a lot of trouble with her body, and oftentimes she would ask me to massage her, a thing that became very natural to me and obviously thanks to my mom, who is a woman of many gifts and also a certified massage therapist. During those years I learned to work on the body with her guidance and we would often swap so I got to experience and learn from her. She taught me to look through my hands and develop my intuition. As I grew up, developing my sense of touch naturally became a hobby which I would share with my close friends, whether it be a small rub on the shoulders, or a moment for me to let my hands do what they liked which my friends really enjoyed.
Growing up in the amazonian jungle of Peru is an experience I am grateful to have lived. I was lucky enough to meet and work with amazing traditional healers who would work with atypical types of massages and I have watched and experienced many different therapies my hometown has to offer. I came across bonesetters, healers, alternative doctors and practitioners who taught me a few things I still carry on doing. I started working professionally after a few friends encouraged me to charge for my work with massages, since in my country it is a non regulated practice, I was able to offer my massage services during retreats, privately and small contracts.
My journey only truly evolved when I moved to Canada in 2017, after graduating from university. I was still looking for the best suited profession for me now on the other side of the world. I found rather naturally that I could form myself professionally here and get certified. Since then, it only keeps evolving and I never stop learning about the body which I see as one with the mind and spirit. My approach is rather intuitive but it now also has a strong foundation on anatomy and pathologies of the human body thanks to my training and constant research.
My Approach & Values
Having a strong foundation in Swedish Massage techniques, and other therapeutic techniques including Kinnésitherapy, my approach is a mix of biomechanical and intuitive performance. I work focalizing and targeting the causes, and extensions of the problematic areas and dysfunctions of each individual, as my vision is based on the fact that each person has its own issues and a certain lifestyle which makes the problem unique to their bodies.
For me, it is very important the person is completely comfortable throughout the session and is able to relax and communicate the levels of intensity of the bodywork I perform as well as building up a trustful and respectful relationship with my clients.
My Experience
Ariane Davalos Massage Therapy
October 2019 – Present
Strom Spa Nordique (Île de Soeurs), Massage Therapist
Montreal, Canada 2019
Pause-énergie, Massage Therapist
Montréal, Canada 2019- 2020
Freelance Retreat Facilitator & Massage Therapist,
Iquitos, Peru 2014-2017
My Education
The Kaivalya Yoga Method, Yoga Teacher Training (RYT 200hours)
Montréal, Canada 2020
Académie de Massage Scientifique, Massotherapy Avancée (600 hours)
Montréal, Canada 2021
Kinnéconcept, Massage Therapy Continued Education (82 hours)
Montréal, Canada 2020
Ikra École de Massothérapie, Massage Therapy Studies (445 hours)
Montréal, Canada 2018
Scientific University of Peru, BA. Communications Sciences
Iquitos, Peru 2012 – 2017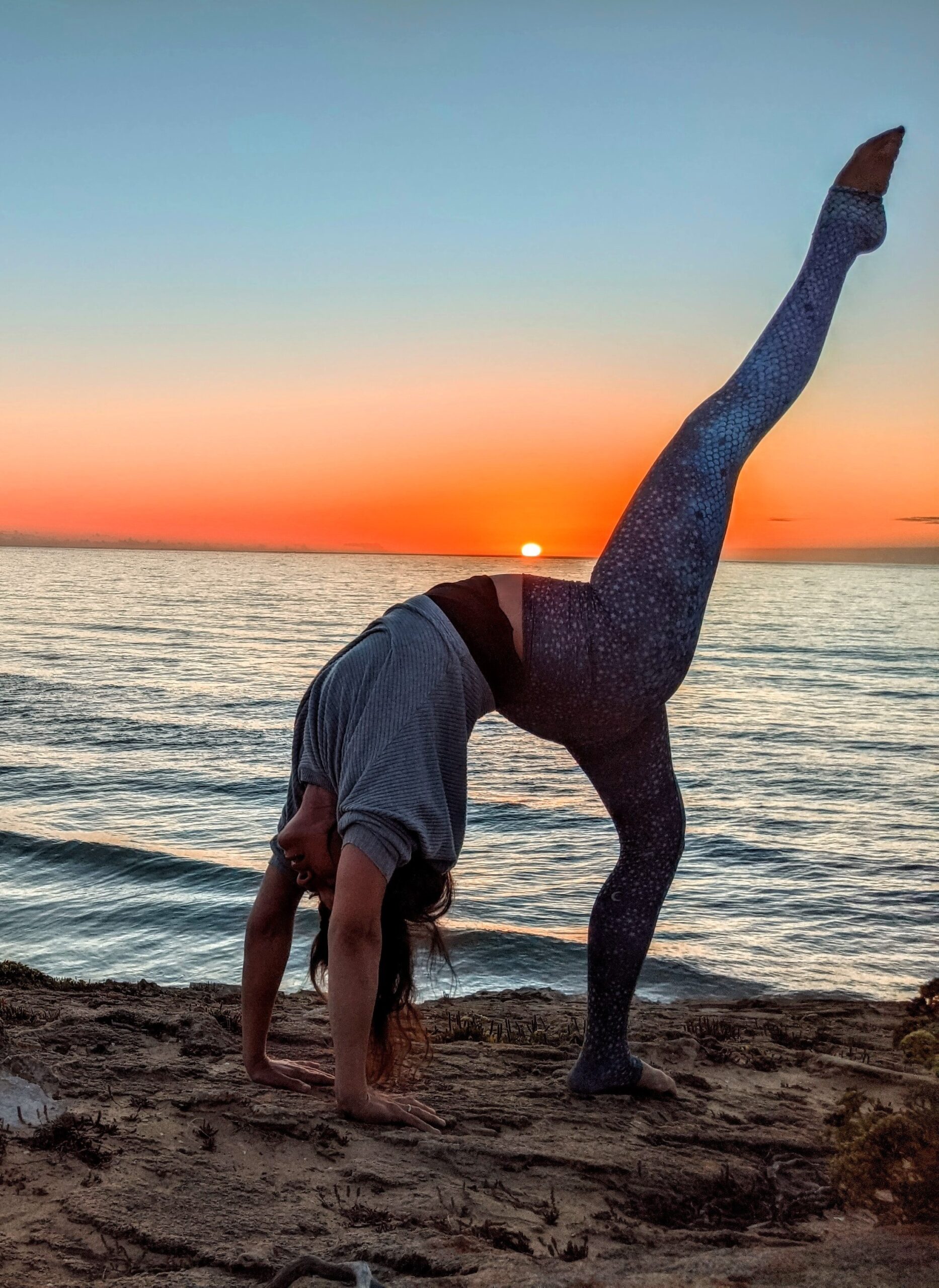 Yoga Journey- Yogic Lifestyle- Yoga Inspiration- Yoga dive
During my transition from adolescent to adulthood I was faced with a lot of issues within myself as part of my growth. I was only 15 years old, when I came across yoga for the first time. I curiously started this practice on my own and fell in love right away. Briefly after, I found myself exploring the world of yoga with tutorials, journals and blogs because there is so much free information and educational sources for yoga. I was in love of the amazing groundness and connection with myself this brought me in a way I never experienced before.
After 3 years of empiric practices, I had my first yoga class while working as an facilitator during a retreat, which basically changed my life. I was blessed to have come across incredible teachers as if the universe wanted me to learn and grow in this practice. In 2015 I was trained by a yoga instructor to teach classes as her assistant and was given clear and fundamental knowledge for this practice. Since I moved to Montreal, I have been a participant of regular practices and decided to dive further and amplify my knowledge of yoga, so I become a certified yoga instructor in 2020.

"Ariane's massages are amazing!"

"Ariane puts her full heart and soul in everything she does, including her wonderful bodywork!"

"A wonderful personalized service."
The association of professional hands, relaxing music, and amazing natural exotic oils, all in an intimate space, made my experience incredible! +1 also for the warming table that is super enjoyable in the cold season! Ariane took care of the tensions I had in my back after years working behind a computer and now my body feels so much better. I should have done that earlier! To take care of your body, you can trust her skills!
I've been living in Montreal for eight years and Arianne is now my go to person for therapeutic massage. She has a great deal of knowledge and really understands massage. I will be a long time customer as a result.
Ariane's massges are amazing! She really listens to what you want. In my case, I have a lot of pain/knots in the upper and lower back so I like a deeper massage and she does it great! Her setup is very calming and welcoming.
Thanks for the great massages Ariane 🙂
Ariane's massages are amazing! She really listens to what you want. In my case, I have a lot of pain/knots in the upper and lower back so I like a deeper massage and she does it great! Her setup is very calming and welcoming.
Thanks for the great massages Ariane 🙂
I had the pleasure of having quite a few massages from Ariane, and it's always been an experience of wellness and extreme relaxation. Ariane is very professional, and especially attentive to your need and comfort. I would definitely recommend her services!!
She really knows where the body holds tension and how to let go of it on an emotional level through breathing. Her touch is really relaxing and when she removes the tension it does not hurt. I highly recommend her as your massage therapist; she's intuitive in her approach to massage.
Michelle Lepage
2022-10-08
Amazing massage in a very calm and professional environment.
Yann Thibodeau
2022-08-18
La meilleure de Verdun et potentiellement de Montréal je la recommande fortement!
Un massage impressionnant à ce jour le meilleur que j'ai reçu, mes douleurs aux épaules et au cou ont disparu. Je recommande les massages d'Ariane à 100%
Alexandre Gagnon
2022-08-11
The service I received was top notch and the price more than fair! Would highly recommend to anyone! Also I was so relax at the end I forgot to tip, sorry Ariane!
Ariane has a deep attention to details and cater her service to make sure your physical pain or issues are properly tackle. She is a person who is full of positive energy which is very pleasant!
Catherine Ayotte
2021-07-17
Meilleur massage depuis longtemps! Merci Ariane!
I loved my massage!!! Ariane is very intuitive and knew exactly how to care for my scoliosis. She was super attentive and made sure to get out all my knots. Thank you ✨
Ariane is not only attentive to your needs but also very keen on making you feel extra comfortable throughout the whole session. She's a brilliant massage therapist with a warm touch who has mastered her craft. As a massage therapist myself, I highly recommend her services. She's excellent!
François Rodrigue
2021-06-29
Elle est divine...Un bel écoute, et un savoir faire impressionnant !!!
Jonathan Patenaude
2021-06-26
Wow!! Massage quasi parfait! Le meilleur que j'ai reçu depuis plusieurs années! Je recommande Ariane sans aucune hésitations 🙂
Contact Me
Ask a question or book an appointment below. 
821 2e Avenue, Verdun, Montreal, QC, H4G 2W7