PUT YOUR BODY
IN GOOD HANDS
Certified Massage Therapist in Verdun & Montreal

"Ariane's massages are amazing!"

"Ariane puts her full heart and soul in everything she does, including her wonderful bodywork!"

"Amazing service! Ariane's therapeutic massage is the best I have had!"
Benefits of Massage Therapy
Stress Release & Relaxation
Improved Blood Circulation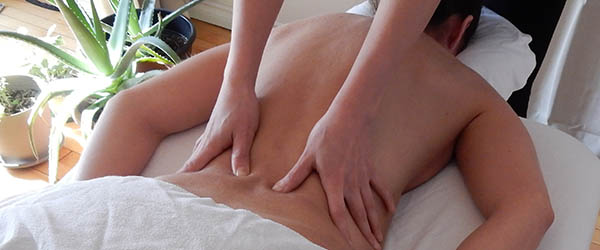 Swedish Massage
As the best-known type of bodywork performed today, one of the primary goals of the Swedish massage technique is to relax the entire body.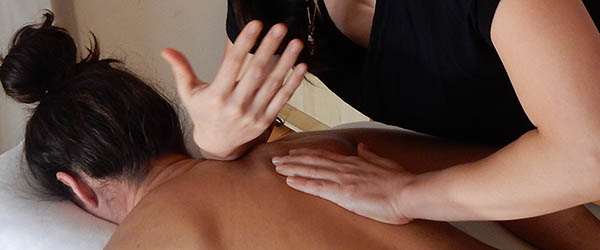 Deep Tissue Massage
Deep tissue massage is most commonly used to treat musculoskeletal issues, such as muscle strains or sports injuries.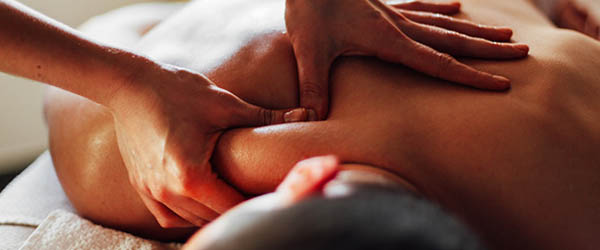 Therapeutic Massage
It involves a combination of techniques, such as trigger point therapy, myofascial release, some stretching techniques and passive mobilizations.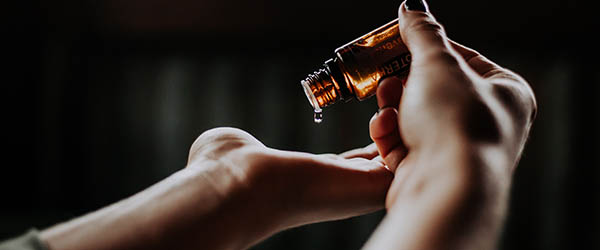 Harmonizing Massage
This combination of aromatherapy, soothing, & pain-relieving natural products and massage stimulates your whole being to return to its natural state of harmony and relaxation.
My Approach to Massage Therapy
With a strong foundation in Swedish Massage techniques, and other therapeutic techniques including Kinnésitherapy, her approach is a mix of biomechanical and intuitive performance. She works focalizing and targeting the causes, and extensions of the problematic areas and dysfunctions of each individual, as her vision is based on the fact that each person has its own issues and a certain lifestyle which makes the problem unique to their bodies.
For her is very important the person is completely comfortable throughout the session and is able to relax and communicate the levels of intensity of the bodywork she performs as well as building up a trustful and respectful relationship with her clients.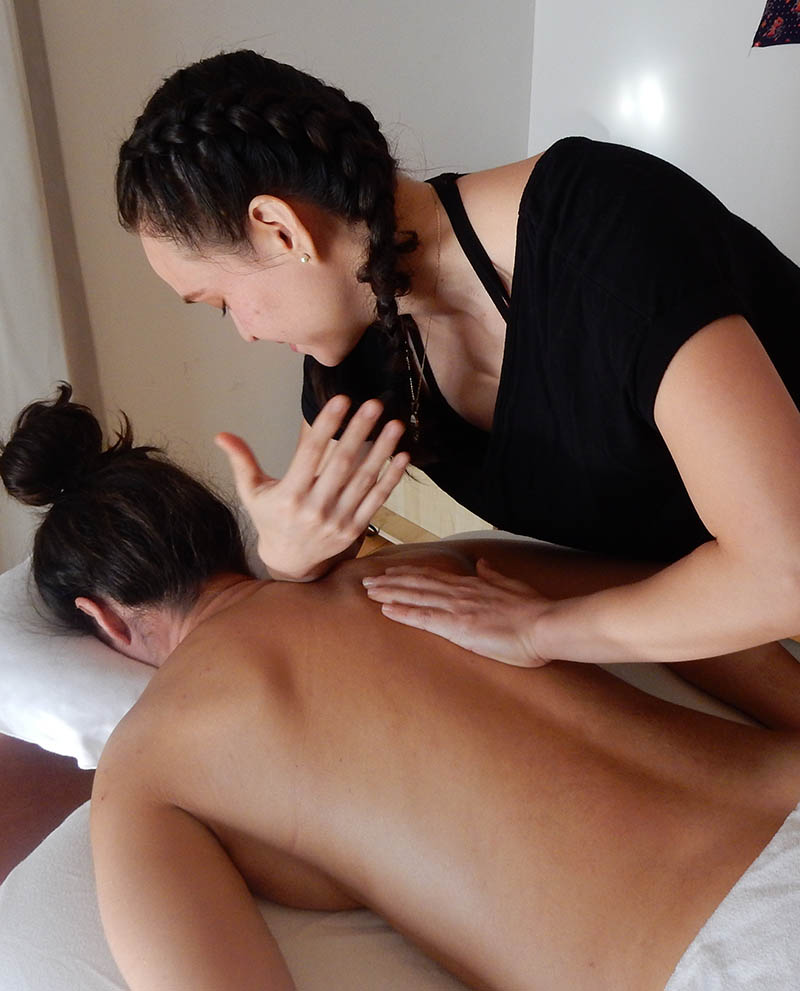 About Ariane
Certified Massage Therapist
Naturally gifted with her sense of touch, she's a skilled massage therapist, with an experience that starts before training in the Peruvian Amazon Jungle where she's originally from. Her curiosity in wellbeing has taken her to discover it as the body, mind and spirit connection in harmony.
For her, each individual is a unique being that needs a personalized session with its own flow and energy. Now, she's become a certified massage therapist in Swedish, Deep Tissue, Trigger points, Passive Mobilizations, and Chair massage. She is a proud member of the recognized association "Réseau des Massothérapeutes professionnels du Québec" in Montreal, Canada.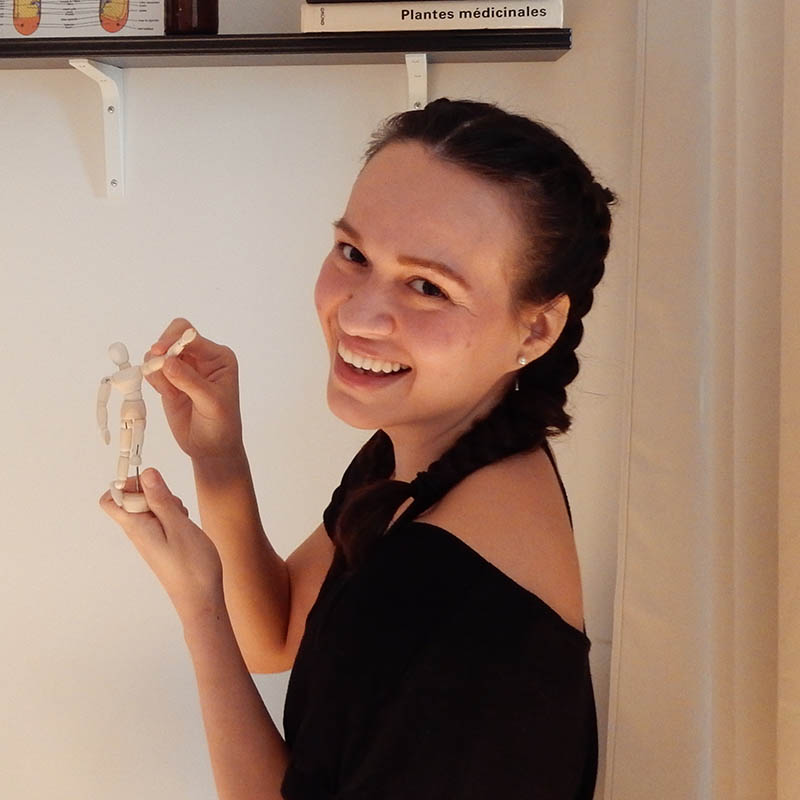 What my clients say about me
Michelle Lepage
2022-10-08
Amazing massage in a very calm and professional environment.
Yann Thibodeau
2022-08-18
La meilleure de Verdun et potentiellement de Montréal je la recommande fortement!
Un massage impressionnant à ce jour le meilleur que j'ai reçu, mes douleurs aux épaules et au cou ont disparu. Je recommande les massages d'Ariane à 100%
Alexandre Gagnon
2022-08-11
The service I received was top notch and the price more than fair! Would highly recommend to anyone! Also I was so relax at the end I forgot to tip, sorry Ariane!
Ariane has a deep attention to details and cater her service to make sure your physical pain or issues are properly tackle. She is a person who is full of positive energy which is very pleasant!
Catherine Ayotte
2021-07-17
Meilleur massage depuis longtemps! Merci Ariane!
I loved my massage!!! Ariane is very intuitive and knew exactly how to care for my scoliosis. She was super attentive and made sure to get out all my knots. Thank you ✨
Ariane is not only attentive to your needs but also very keen on making you feel extra comfortable throughout the whole session. She's a brilliant massage therapist with a warm touch who has mastered her craft. As a massage therapist myself, I highly recommend her services. She's excellent!
François Rodrigue
2021-06-29
Elle est divine...Un bel écoute, et un savoir faire impressionnant !!!
Jonathan Patenaude
2021-06-26
Wow!! Massage quasi parfait! Le meilleur que j'ai reçu depuis plusieurs années! Je recommande Ariane sans aucune hésitations 🙂
Frequently Asked Questions
| | Swedish Massage | Deep tissue Massage | Therapeutic Massage/ Harmony |
| --- | --- | --- | --- |
| How does it feel? | Gentle | Intense | Strong |
| How do you feel after? | Relaxed | Mostly Energized | Energized & Relaxed |
| How deep does it go? | Stays on superficial layers of muscles | Deep | Works Both superficial and deep |
| What area of the body gets treated? | Global ( full body) | Specific problems ( one region) | Specific focus but can be global. |
| Does it hurt? | Never | Often but not always | Sometimes |
What type of payments do you accept?
E-transfer (Interac) sent by email or text; bank transfer, paypal or cash.  I also accept debit and credit chip cards, contactless cards, Apple Pay and Google Pay from anywhere on a Square Chip & Pin Reader. 
Do you take cheques?
No. I accept only the payment methods written above.
Do you provide insurance receipts?
Yes, I'm a member of the reseau des massotherapeutes du Quebec, RMPQ. It covers most insurance companies: Desjardins, SSQ, Manuvie, Sun Life, Canada Vie, Industrielle Alliance, La Capitale, Croix Bleue, Empire Vie, Greenshield.
Can I buy a Gift Card?
Yes, Please write me an email with your inquiry and I will send all information about it